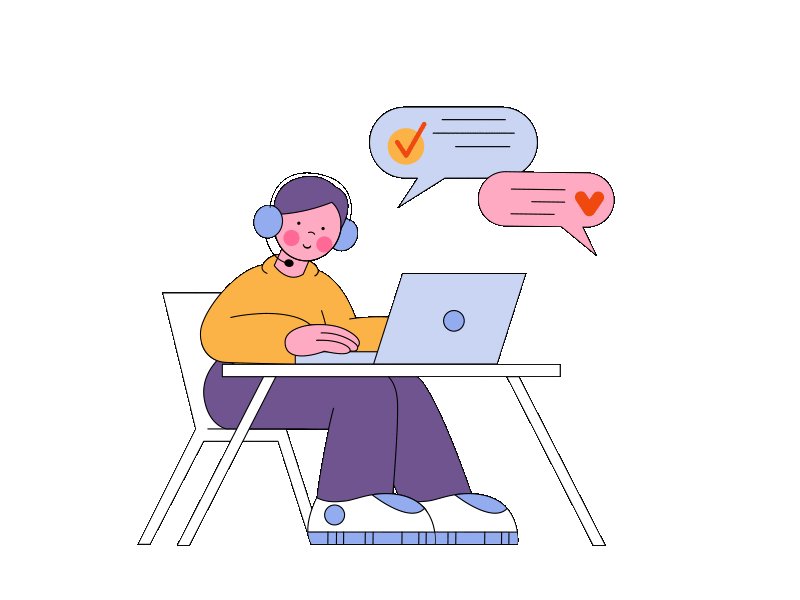 We will become your in-house creative agency for one flat rate. Submit unlimited orders, one order at a time, and sit back and watch the content get delivered directly to your inbox.
We believe in creating a community with the Brands and Business we work with. Your success is our success. And to give you the best work, we limit our services to only 10 associates.
Signing up is simple. Choose the perfect plan for your needs, schedule your onboarding session where we map out your needs, and you're all set to go.
Next you schedule which project you would like us to work on, and we'll get it done in the time permitted. Then we send you a draft and await your revisions (did we mention those are unlimited)
Once you decide the project is finished, you can download your project instantly, and add the next project you would like us to work on in the project que. Wash, rinse, and repeat an unlimited amount of projects, one project at a time.
We make your life a little easier. Get a personal and vetted creative team that is onboard with your business's mission. We can work on your videos, graphic designs, digital marketing and more. We limit our clients in-take each month to make sure you always get the attention your brand needs.
NOT SURE? GET STARTED FOR FREE
Lets see if we are a good fit together or maybe you're curious if this service is for you. No worries, we believe in our ability to help your business so much, we're more than willing to start for free. Get any service from our "STARTER PACKAGE" delivered to your inbox, for free. Schedule your meeting today to get started.
BENEFITS OF WORKING WITH US
UNLIMITED CREATIVE CONTENT
We are here for you! We'll work on as many projects as you can request. The only catch is we work on one project at a time.
Quality Work

Small Personal Team

Fast Turnaround
SIMPLE PROJECT MANAGEMENT
We use a simple agile system that makes creating and managing your projects simple and easy.
Clutter Free Chat

Simple onboarding process with Videos Tutorials

Direct access to your Project Manager
Request almost any type of service at any time… we got you covered. Plus you can cancel whenever you like.
A La Carte Services

Month to Month Plans

Novel & Specialty Projects Welcomed
Single Project?
No Problem!
Our à la carte video editing service is designed to cater precisely to your unique project needs. Whether it's a promotional video, a product demo, a corporate presentation, or any other video content, our experienced team of editors is here to ensure your vision comes to life.